Wow…
Really Tom Fluentes???

Letmesee one or two things has occurred when the Charlotte PD said they did not come after this DISABLE UNARMED BLACK MAN and did not know they would encounter him at this location at the same time LITTLE BLACK CHILDREN ARE GETTING OFF SCHOOL Buses
or they all have ESP???
Wow…  Tom Fluentes – REALLY???
Sometimes it is important to let bad police shooting be classified just as that…
Wow... So lets just say that these Charlotte Police Officers did have ESP and knew what this DISABLE UNARMED Man did a year ago???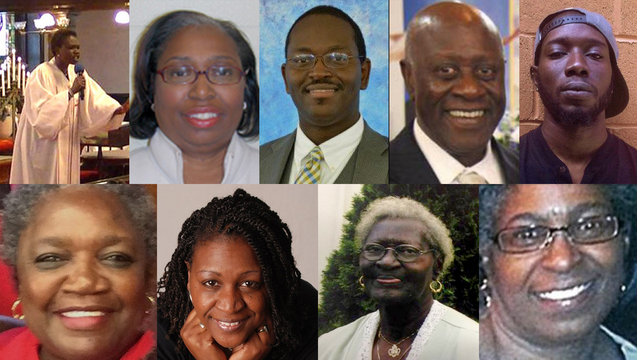 But Tom Fluentes the North Carolina  Officers that arrested Dylan Roof did not have ESP BUT they KNEW THAT Dylan Roof  HAD JUST SHOT DOWN dead – IN COLD BLOOD –  EIGHT UNARMED BLACK PARISHIONERS AND THEIR PASTOR…
WOW…  GUESS WHAT TOM FLUENTES???
YOU GOTIT…
THEY DID NOT SHOOT THIS YOUNG WHITE KNOWN MURDERER DOWN DEAD OUTSIDE HIS white CAR…
NO!!!
NO!!! TOM FLUENTES  – "THEY TOOK His Ass TO "BURGER KING" FOR THE MEAL OF HIS CHOICE… "
Wow…
https://www.washingtonpost.com/news/post-nation/wp/2016/09/26/a-white-officer-said-she-was-shot-by-a-black-man-then-her-story-started-to-unravel/?postshare=6581474926885416&tid=ss_tw&utm_term=.b7c5e6019eca
"REALLY TOM FLUENTES???"
"REALLY???"
SO TOM FLUENTES, IT IS TIME TO CUT BAIT AND THROW THE BAD APPLES OUT…   I AM JUST SAYING…
Wow…
Letmesee a disable man is sitting in his vehicle minding his own business asked to get out then is "SHOT DEAD…"
Did I miss anything???   

Oh the Police Officers were not there on the scene to interact with said DISABLE MAN…
Did I miss anything else???
Oh, DISABLE MAN's wife is in the yard adjacent video taping the Charlotte PD Officers interaction while simultaneously yelling out loud that her husband is DISABLE with a TBI…
Did I miss anything???
Oh, the DISABLE MAN's wife is yelling to the CHARLOTTE PD he does not have a gun…
Wow…
Did I miss anything???
Oh, the Charlotte PD implimented some of the very costly police officers problem de-escalation training technics which apparently says somewhere (book- chapter-verse to be provided by Charlotte PD) "IGNORE" anyone giving you relative information about the person four officers are pointing guns at until you get a free shot to SHOOT the DISABLE MAN dead or does it say that???
Wow…
Did I miss anything.. .
Oh, LAST BUT NOT LEAST MAKE SURE YOU GO SERVE ANY L
EGAL DOCUMENT IN A BLACK COMMUNITY AGAINST AN UNARMED DISABLE BLACK MAN AT THE EXACT TIME YOU ARE SURE BLACK CHILDREN ARE GETTING OFF THE BUS…
REALLY???
REALLY CHARLOTTE PD…
WOW…
DID I MISS ANYTHING/???
OH THE FINAL LAST BUT NOT LEAST AFTER ALL ELSE FAILS MAKE SURE YOU CALL THE DISABLE BLACK MAN YOU JUST SHOT DEAD WIFE A "LIAR…"
REALLY???
REALLY TOM FLUENTES – YOU NEED TO STOP CYCLING THESE WAGONS???
REALLY CHARLOTTE PD – It is your responsibility to provide evidence that this widow is LYING about  everything we heard her say on that VIDEO Tape – which had audio – and did not cost $7,000,000.00???  
WOW…  I AM JUST SAYING… 
"Wow…  Really Tom Fluentes???  IT'S TIME TO CUT BAIT AND THROW THE BAD APPLES OUT…  Whose Pulse is on the Finger???"